Commercial Fire Alarm Systems Overview
In recent years, the technology behind commercial fire alarm systems has advanced significantly. At Tecserv UK, it's our job to keep up-to-date with these crucial developments and make them available to our customers through the distributor agreements we have with most major manufacturers. Our aim is to ensure the safety of people, processes and property is protected.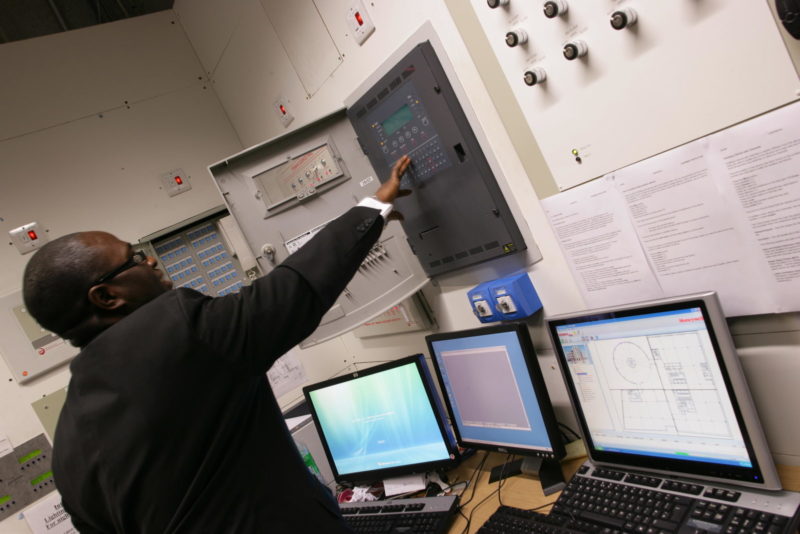 Which Commercial Fire Alarm System?
A reliable commercial fire alarm system will detect fire signals, save lives and minimise costly damage to buildings and property. Current UK fire alarm regulations state that all business premises must have 'an appropriate fire detection system', however the type of fire alarm system that is right for your business will be determined as part of the fire risk assessment.
A fire risk assessment is a process that involves a competent individual carrying out a systematic evaluation of commercial premises to assess the risk of fire, the likelihood that a fire could break out, and the consequences should a fire occur.
From this inspection, they will produce a written a report which will include a recommendation for category of fire alarm that should be installed. This recommendation will be based on:
The building structure
The purpose and use of the building
Current legislation
The technology available in this modern age is the best it's ever been. There is a broader than ever range of cost-effective solutions to choose from in order to comply with the category of fire alarm that has been specified as appropriate for your business.
There are basic categories of fire alarm which are based on 'property protection' and 'life protection'. Whichever category of fire alarm is specified, its basic purpose is to detect the signals that a fire may be present and set off audible and visual warnings to prompt a response from the emergency services and the implementation of evacuation procedures that ensure people can exit the building and reach safety as quickly as possible.
This is why it is important to carry out a fire risk assessment on a regular basis to determine if any changes in your business operations or those of adjacent businesses have altered your fire risk profile.
Types of commercial fire alarm systems
Building structures and the operational activities that occur within them also influence the type of commercial fire alarm and smoke detectors that will be installed. Operations that involve chemicals and inflammable materials will fall under other legislation such as the ATEX directive and will require systems that have specialist fire detection and suppression features. In order to prevent too many false alarms, this may mean that rather than a 'smoke' detector, the devices installed that act as the fire detector are more likely to be a heat detector, which will be sensitive to changes in heat and gases such as carbon monoxide.
IT server rooms will also require greater protection in order to ensure important data is safeguarded. Buildings that have lots of open space or high ceilings are often protected with OSID systems that use infrared signals and camera's as a means to detect the early signs of fire.
Approved Distributor Agreements
The equipment we install is high quality and sourced from leading manufacturers to ensure it meets all necessary safety standards.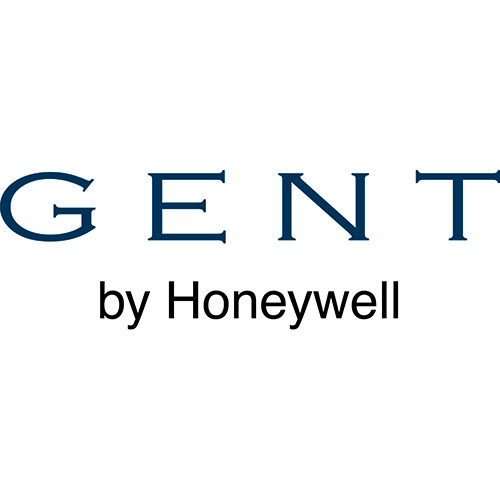 Our Distributor Agreements;
Appollo
Baldwin Boxall
Drax
EDA
EMS
Hochiki
Honeywell Gent
Honeywell by Morley IAS
Nittan
Siemens
Ziton
VESDA by Xtralis
Why Tecserv UK?
Tecserv is proud to offer a wide range of commercial fire alarm systems installation and maintenance services.  We have distributor agreements with all the leading manufacturers and are able to supply the best the market has to offer and all the latest technologies.
These manufacturers also provide rigorous training to our engineers so that their skills are constantly updated.

A BAFE Approved Company
The installation, maintenance and servicing of all fire detection systems are BAFE SP 203, SSAIB and ISO accredited, as proof of our superior quality standards.
Our approach is very consultative and often involves visiting your site to conduct a no obligation site survey.  From this, we gain an in-depth understanding of your fire detection needs, and are able to advise you on the fire detection equipment most suited to your needs. Factors we consider are location, day to day use and your available budget.
Commercial Fire Alarm Maintenance
As well as installing systems Tecserv also offers a range of fire alarm maintenance packages.
A maintenance support package not only ensures you have access to immediate support in the event of a system malfunction, it will also help with compliance record keeping and avoid emergency call costs. During inspections we ensure that all component parts of the fire alarm system such as fire alarm control panel, manual call points, smoke alarms, flame detectors, alarm sounders, fire detection devices and all other equipment is checked and fully operational.
A well maintained fire alarm system will also minimise the occurrence of unwanted or false fire alarm activations and ensure the fire alarm only activates when there is a real fire.
After a weekend in which two highly devasting fires have been reported we wanted to make another appeal to all businesses to ensure they regularly review their fire risk assessment, especially if they have made changes to how they operate due to COVID.
Fire and security sytems installation and maintenance company Tecserv UK has appointed Steven Carruthers as a system sales executive.