Access control systems enable you to restrict and control the flow of people coming in and out of your buildings.
In recent years, incidents such as the theft of valuables and equipment from business premises during normal working hours have risen drastically. This is mostly due to unauthorised individuals being able to enter the premises without consent.
By installing electronic access control systems you will be able to control who is coming in and out of your building as well as log their arrival and departure times.
Most access control systems also offer additional features such as the functionality to be able to restrict access to specific areas of  your building during set time periods. For example to prevent access at night or over a weekend.
Electronic access control is the most efficient way of security your building and assets whilst remaining convenient.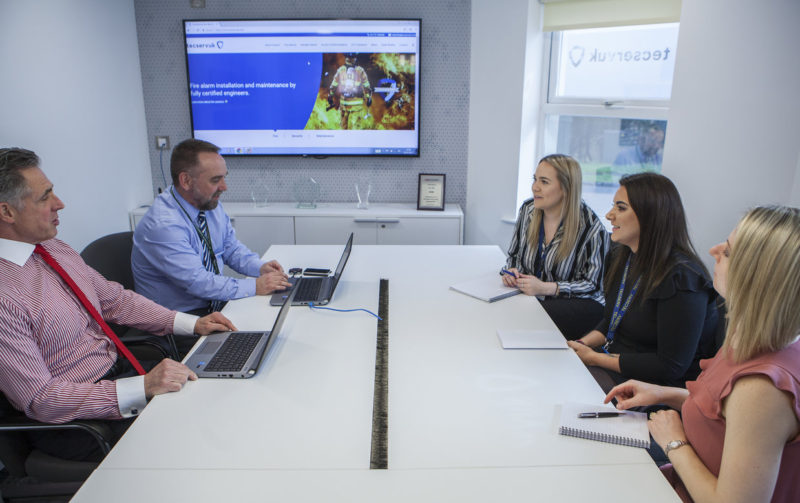 Why Tecserv UK
As approved SSAIB security installers Tecserv offers a broad range of building access control solutions. The types of building access control solutions we can supply, install or maintain include:
Key pad pin number controlled systems
PC based control systems
Finger print recognition systems
Other biometrically controlled systems
Audio or visual control
As well as offering cost effective access control system servicing and maintenance agreements we have a team of fully qualified service engineers who are on call 24 hours a day, 7 days a week. So you can rest assured your people, processes and property are protected.
NCN Basford Hall
Tecserv UK has been appointed by NCN Basford Hall to design and install fire and security systems to its Nottingham Campus.
Read Case Study