What is an Open Space Image Detection System?
Open space image detector systems (OSID) or optical smoke detectors are an innovative alternative to standard fire prevention systems. This type of system is usually installed in large open spaces that require greater sensitivity to real signals of fire.
It works by using a camera like device with a wide view that is aligned with the opposite wall. This enables the protected area to be viewed in its entirety.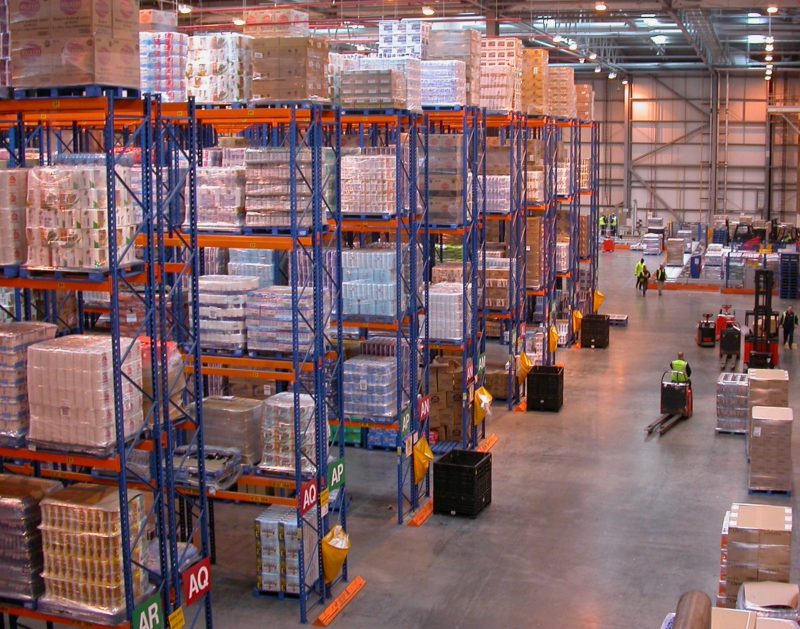 How does an OSID System Work?
Large, open spaces such as warehouses, airports, train stations, stadiums and shopping centres pose unique challenges to reliable fire detection due to their environmental nature and openness. This can mean they are more prone to false alarms when traditional fire detections systems are installed.
OSID is designed specifically for these environments, enabling early detection of real fire signals, particularly of slow smouldering fires, to prompt an early response which will help to save lives and prevent service disruptions.
The system uses a sophisticated algorithm to map and compare the strength of infrared (IR) and ultraviolet (UV) light signals from detectors configured in the area.
The detector works by emitting infrared and ultraviolet signals to the imager. If there are any alterations in the light due to smoke particles being detected then the alarm will sound.
Because this system detects smoke via light particles the chance of false or unwanted alarms is significantly reduced. Open space image detectors are also resilient to building movement as well as any obstructions such as insects or dust. This is due to how it uses code ultraviolet and infrared which respond differently to smoke.
The installation of the system is simple and quick using a laser alignment tool. It can be also be fitted with an alkaline or a lithium battery that lasts 5 years.
The ideal environments in which open space image detector systems can be installed in include:
Airports
Train Stations
Museums
Stadiums and indoor theatres
Warehouses & Distribution Centres
Features Offered by OSID
OSID systems may be configured to protect a range of spaces, regardlessof shape. The protection zone or "fire web" is determined by the placement of OSID detectors. Multi-emitter solutions provide a true 3D arrangement.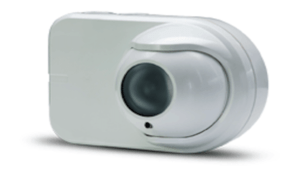 Some the main features and benefits include:
Patented dual wavelength, UV & IR, particle detection
CMOS imager with wide viewing angles
Simple installation, commissioning and maintenance - up to 70% time saving compared to traditional beams
High tolerance to vibration and structural movement and high airflow
High resistance to dust, fogging, steam, reflections and object intrusion
High resistance to reflected sunlight
Requires as little as 20 x 20 cm (8x8") unobstructed width of view
On-board log memory for fault and alarm diagnostics
Software tool for diagnostic purposes
Aesthetically discreet and 3D coverage
Long range up to 150 m (492 ft)
British Standards BS 5839-1:2017
This is a code of practice for fire detection and fire alarm systems for buildings. The code provides recommendations for the planning, design, installation, commissioning and maintenance of fire detection and fire alarm systems in and around buildings other than dwellings. It does not recommend whether or not a fire alarm system should be installed in any given premises. To comply with this Standard and the Regulatory Reform (Fire Safety) Order 2005, a fire safety risk assessment must be carried out by a competent person.
Why Tecserv UK?
 The products we install and maintain are manufactured to the highest standard meaning they do not degrade over time, giving you peace of mind and saving maintenance costs.
We are approved distributors for all  of leading manufacturers of gas fire suppression systems.
We have a qualified team of technical specialists and support engineers who are able to expertly install a fire alarm system that is tailored to suit your particular building.
Our mission is to protect people, processes and property. In doing so we help our customers to also protect their brand and their profits.
Most of us want to run a commercial or industrial business safely and securely. Achieving this means having the best in fire protection and security equipment and the support of a trustworthy maintenance and installation company like Tecserv.
Ultimately, we provide you with peace of mind – best fit solutions, reliable maintenance and support, fair and clear pricing structures.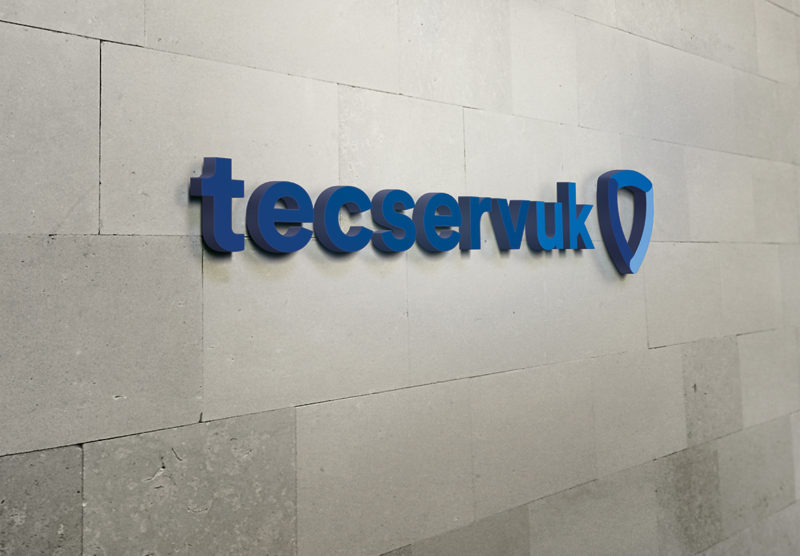 OSID System Supplier
Tecserv UK Ltd act as consultants to the insurance industry and to those responsible for Britain's heritage buildings, including English Heritage and The National Trust so your protection is in safe hands.
If you would like more information on Open Image Space detection systems or would like to book a free survey please call our sales team on 01773 764 726 or complete the enquiry form.
Here are some of the reasons why you should appoint Tecserv UK to install and maintain your fire alarm system.
BAFE accredited company with all relevant certifications
Access to the latest technology and equipment
Distributor agreements held with most major manufacturers
Free site surveys
Nationwide 24/7 service and support available
Comprehensive warranties on all products and installations
Installation and maintenance provided by fully qualified engineers