Introduction
The main thing that will be on a persons' mind when attending a healthcare practice is getting the very best care and treatment if they are the patient, or if they are a visitor, ensuring the well-being of the person they have come to see.
It will occur to very few visitors, residents or patients that the establishment also has a responsibility to keep them safe from fire and breaches of security. Yet for you, this is your number one priority.
As the person responsible for fire safety, ensuring their protection against a fire means the performance of your fire alarm systems and evacuation procedures are of paramount importance. In environments where there may be patients and visitors with limited mobility a full building evacuation is something you wish to avoid at all costs.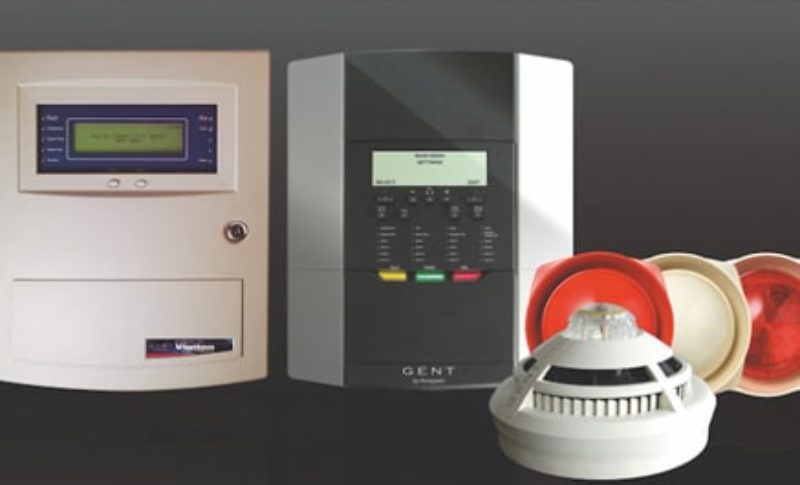 Which Fire Alarm System Should I Get?
When considering the best type of fire alarm system for a healthcare building, the most common requirements are; a system that can be effectively monitored and maintained, a need to prevent false alarm activations, the need to provide early detection and warning of a real fire, and a procedure that enables the safe evacuation of all occupants in a controlled manner, only from areas that are at risk.
Effective and well-maintained fire alarm systems and fully trained fire officers are essential elements of ensuring people, buildings and equipment are protected. A well-maintained fire alarm system will ensure compliance with fire safety regulations and also ensure you pass CQC inspections with flying colours. All stakeholders need evidence that these systems and processes are effective and will alert and prevent the spread of fire and protect people, processes and property.
Key Challenges
When installing and maintaining a fire alarm system for a healthcare practice one of the key challenges Tecserv encounters is the need to help the responsible individual or the fire officer (or team) prevent false activations, and to have very early indications of the exact location of a fire.
In environments where there may be sick people with limited mobility the need for a reliable fire alarm system has never been more important. The fire alarm must be capable of providing both audible and visible warning signals and the functionality to distinguish the area(s) affected by fire so that only those in danger are evacuated to safety in a controlled manner.
Our Approach
Our healthcare experience spans across a wide range of providers, from NHS hospital trusts, to out-patient centres, doctors surgeries, medical clinics, cosmetic surgeons, dentists, residential care homes, day care centres and other healthcare practitioners such as physiotherapy practices and wellness centres.
We think it is our responsibility to liaise with responsible individuals in healthcare practices to help them install and maintain effective fire systems and processes.
A fire alarm sounding is something that healthcare practitioners do want to hear. Unplanned fire alarm evacuations cause disruption, will seriously affect patient care and delay treatments, costing time and money.
At Tecserv we help to ensure regular planned maintenance and training takes place and that we help all stakeholders with responsibility for fire safety ensure that their systems and processes are compliant, well maintained and support fire safety policies, procedures and legislation.
Tecserv provides fire and security systems maintenance to Potens, a national provider of health & social care support services for children and adults with disabilities and complex needs.
Key Features
Specialist Advice
Every business has different fire and security protection needs. We help you understand your business fire and security risks to ensure all potential vulnerabilities are considered.
Ensure Safety & Compliance
We'll ensure your safety and compliance obligations are met so that your people, property and processes are protected. This avoids fines and possible prison sentences.
Business Continuity
The after effects of a fire or a security breach can severely disrupt your business and lead to lost revenue, reputational damage and diminished customer loyalty. Some businesses never recover.
Products We Install
CCTV Surveillance Equipment