The main benefits of ensuring that CCTV maintenance is carried out is to prevent system malfunction or failure and ensure your buildings are always protected.
Maintaining systems regularly will ensure CCTV systems are working to their optimum performance and that images recorded and stored are fit for purpose, are of evidence quality and could be used as admissible evidence for purposes of investigation or for use in courts of law.
Preventative maintenance is an essential part of ensuring continuous surveillance and helps to deter break-ins, theft and the overall security of the area(s) being monitored.
Summary of benefits of CCTV Maintenance
Decreased Downtime
Increased Life Expectancy
Perfromance Optimised
Increased security
Reduced Repair Costs
Decreased Downtime
Regular maintenance and inspection will help to prevent faults and CCTV camera failures that might cause your CCTV system to become inoperable.
Service engineers that are qualified CCTV specialists will have been trained by the respective manufacturers to carry out preventative maintenance this expertise will help to identify problems before they lead to a catastrophic equipment failure.
Being proactive with your CCTV maintenance schedule helps to guarantee that your CCTV system will continue to operate to optimum levels and surveillance protection is assured.
Increased Life Expectancy
All electronic equipment, including CCTV surveillance devices will reduce in function over time due to age and the obsolescence and progression of technology. However, regular maintenance can help to extend life expectancy.
Performance Optimised
Similarly, routine maintenance and early identification of potential faults also help to guarantee the CCTV Systems is able to operate at peak performance.
A poorly maintained CCTV system may mean that the CCTV camera's do not work correctly and may mean images will not be correctly recorded and the opportunity to get a crime scene film will be lost.
Increased Security
Regular maintenance of your surveillance system should hopefully mean your commercial buildings are actively monitored and help to provide assurance that they are safe and secure. This can often help with insurance protection.
If you have a CCTV system with motion detection capabilities, the system will immediately notify you of any detected movement.
If this feature is not functioning, you will not be aware of a break-in.
Reduced Repair Costs
Planned routine maintenance is a cost that can be included into your financial budgets and upgrades or repairs can also be scheduled as part of their process. If your system is not maintained  properly this could lead to unforeseen system failures and expensive call out fees or decisions to delay repairs which may lead to your building being left unprotected which could impact insurance cover.
In our experience, over time, the cost of ensuring your systems are regularly maintained works out is far less than the amount you would incur if your equipment failed unexpectedly.
When should CCTV Maintenance be done?
To avoid any lapses in surveillance monitoring, CCTV system maintenance is usually carried out whilst all devices are still in operation. This regular inspection should be planned as part of the overall security system maintenance checklist requirements of the business.
This checklist will help you to create a regular routine to ensure all component parts of your CCTV system are inspected and are operating effectively.
It is also a good idea to arrange the inspection date with an accredited maintenance specialist as they will have the skills required to check performance. This schedule will also help to ensure downtime is minimised in the event that any spare parts are needed to rectify faults or performance issues.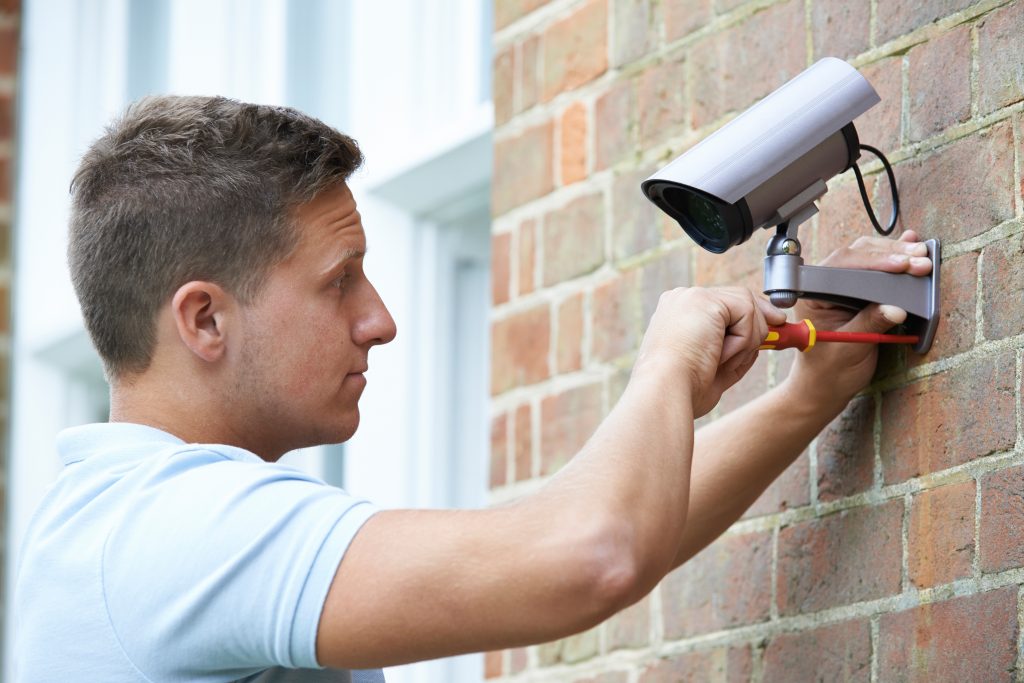 How to create CCTV maintenance checklist
Our recommendation is that a visual inspection is carried out at least once a month to ensure that all equipment and cameras are functioning properly and keeping your property protected. This helps to ensure the camera lenses are clean and not obscured by trees or other objects.
Depending on the size of your site, a good starting point is to create a checklist for each area and within each area create a list of each device. You can also then use the checklist to record the date and times that you have carried out an inspection and any findings or maintenance actions carried out.
Planned Preventative Maintenance
At Tecserv UK, we believe that an ongoing programme of maintenance inspections, sometimes referred to as planned preventative maintenance (PPM),  should be part of your operational strategy to ensure the optimum performance of your fire, security alarm, access control or CCTV surveillance systems.
We can carry out most routine maintenance and inspections whilst the equipment is still fully operational and therefore surveillance continues uninterrupted.
In summary, preventative CCTV system maintenance increases confidence in the entire security scheme, and is often a written legal requirement as well as a condition of commercial building insurance.