The Mercedes Benz AMG racing car driven by our CEO, Grahame Tilley, has been chosen to be the next model manufactured by Hornby Hobbies for their Scalextric range.
Invented by engineer B. Fred Francis, the first "Scalextric" were made in Havant, Hampshire, in 1956 and the brand is currently owned and distributed by Hornby Hobbies. The brand name was derived from the fact a slot based track system guides the Scalex range of cars fitted with an electric motor cars around the race track.
Scalextric has a history of featuring race cars such as a trio of GT40s built for the 2003 Festival of Speed to mark Ford's 1-2-3 finish at Le Mans in 1966, while in 2018 Scalextric launched a boxset containing a pair of Jaguar E-Type Lightweights modelled on those raced by Graham Hill and Roy Salvadori in the 1963 Sussex Trophy.
Grahame's race car is a Mercedes Benz AMG GT3 which he races in The GT Cup, an established part of the UK motorsport scene which continues to grow in stature and popularity.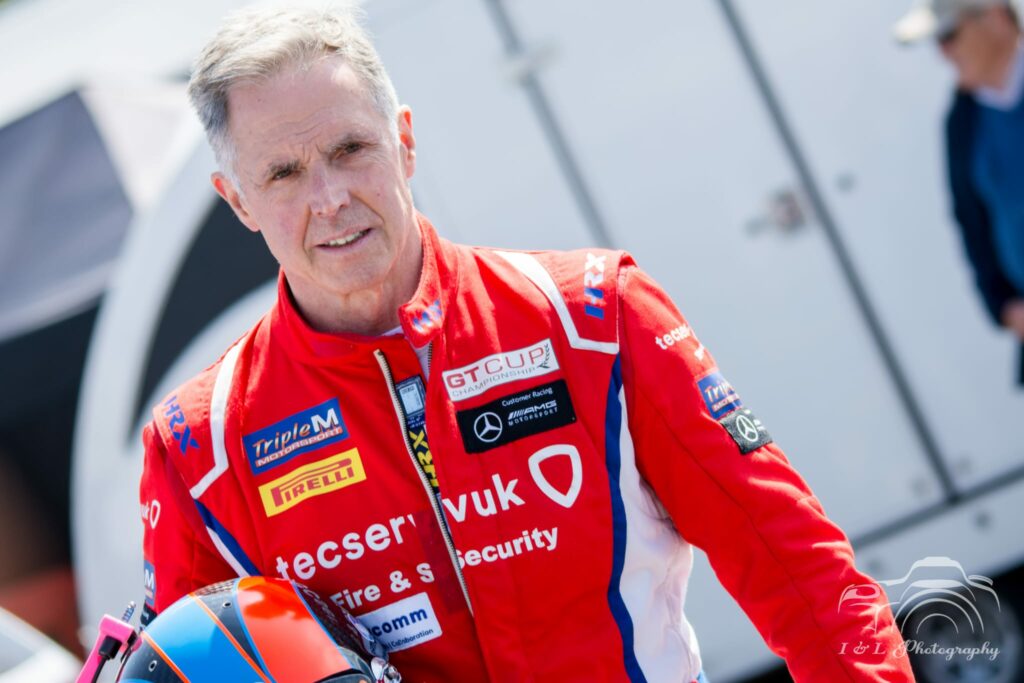 In April 2022, Tecserv announced a joint sponsorship deal with IT network and cyber security specialists, Nowcomm in time for the start of the GT Cup race season.
Commenting, Grahame said, "When I was first approached I thought it was a wind up, but when I realised it was a serious offer I felt immensely proud. Most of us have yearned to have a Scalextric set and to think that my race car featuring our company branding is to be manufactured and distributed across the globe is just amazing. Scalextric has also reproduced some really memorable model cars such as the Kit in Nightrider and the DeLorean used in the Back to The Future films so this is a very prestigious honour."
Simon Owen, head of brand for Scalextric added, "I have seen Grahame race for many years now, in a variety of quick and colourful cars. When he took to the grid in GT Cup in this amazing AMG GT3 I just knew we had to add it to the Scalextric range. Motorsport isn't just about your Lewis Hamilton's etc, it's as much about hardworking businessmen like Grahame who spend their weekends entertaining fans like me and countless others, and with a livery as good as this, as a Scalextric car it will now impress fans all over the world!"
Grahame who is now 71, is an experienced racing driver who has raced in many different formulas since he started racing at the age of 18. He is still very competitive and achieves many podium positions.
Since Scalextric started, there have been over one-thousand race sets, over five-thousand model cars and hundreds of items of track produced.
The model is expected to be launched in the Summer of 2023 but is available to pre-order from the Scalextric website: