UTC Technologies, now called Carrier Fire & Security, which manufactures the Ziton range of fire alarm systems, has written to Tecserv UK as an official distributor of their equipment, with an update on the life expectancy of Ziton/Carrier fire alarm detection devices.
If you have Ziton/Carrier devices installed within your property we recommend that you check the date on the fire detection devices and take the necessary steps to ensure your people, processes and property are protected.
Recommended Working Life
Most point-type fire detectors manufactured and distributed by UTC/Carrier Fire & Security have an estimated working life of around 10 years when used in dry, non-corrosive atmospheres and if they are regularly inspected, tested, and maintained in line with manufacturers guidelines.
This timeframe has been assessed based on information provided by component suppliers and manufacturers and on years of experience with these products. Most detectors may continue to operate within specification after 10 years of service if in clean dry atmospheres due to intelligent design and programmed software recalibration, but gradual deterioration of integrity and reliability is eventually inevitable.
Their latest update now states that:
In the interests of safety and the avoidance of unwanted alarms, UTC/Carrier is recommending the routine replacement of detectors after 10 years of continuous service.
Maintenance & Inspection
Maintenance of fire detectors is required for continued effectiveness and efficiency of operation. Over time the performance of fire detectors changes because of a build-up of dirt in and around the detector, as well as the ageing of the electronic components. In most modern detectors this effect is slowed by the inclusion of drift compensation functions, but eventually, contamination and component ageing still lead to a reduction in system performance and an increased risk of false alarms and/or change in the detector sensitivity.
A programme of comprehensive testing, service and maintenance contributes significantly to reducing nuisance false alarms.
What do you need to do?
The age of any product can be determined by the serial number or the date code printed on the product label, however, unfortunately not all products use the same date code or serial number formats.
What we do know is that any detector that is Ivory White in colour is already 10 years old, as 10 years ago UTC changed the detector colour to Polar White.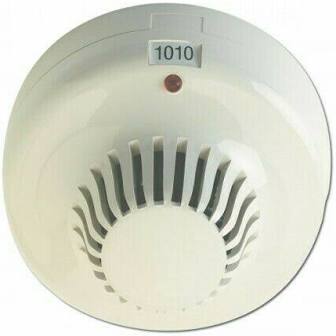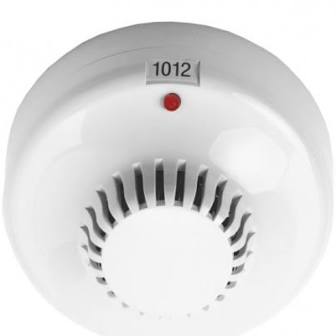 You should ask your fire alarm service engineer to inspect the equipment installed to check the date of all Ziton/Carrier fire detection devices and ensure this is clearly visible and recorded so you can plan the timely replacement of devices that will exceed this ten year period.
If this date falls already outside the 10 year period, they should highlight this to you immediately. Your next step should be to ask a competent fire alarm installation company, which should ideally be a BAFE approved company like Tecserv UK to prepare its recommendations and a quotation for the replacement equipment that is required. This will ensure you continue to meet legal compliance and maintenance requirements as per the manufacturer's guidance.
Tecserv UK will be in touch with all its customers in due course to ensure legal compliance and maintenance as per the manufacturer's guidance.
In advance of your next maintenance inspection, if you have any questions or concerns, please do not hesitate to get in touch.