What is a fire risk assessment?
A fire risk assessment is a fire prevention process that involves a competent individual carrying out a systematic evaluation of commercial premises to assess it and its surroundings for fire hazards. The assessment will take account of the risk of fire, the likelihood that a fire could break out, and the consequences in the event of a fire.
The purpose of a fire risk assessment is to identify fire risks so that an action plan can be implemented to eliminate or reduce the potential causes of fire. This thorough fire safety risk assessment should review all possible eventualities for the use of the building and associated fire risks in order to ensure that people, processes and property will be protected from the risks of fire.
The significant findings of the fire risk assessment will also determine the category of fire alarm system that is required.
Legal requirement
In 2006, the Regulatory Reform Order Fire Safety (RRO) made it a legal responsibility for businesses to have a fire risk assessment. The order is designed to provide a minimum fire safety standard in all non-domestic premises.
If you employ 5 people or more, it is a legal requirement to have a written fire risk assessment for your business. This should be carried out by a competent person who can ensure that all legislation requirements are fulfilled. Currently there is no definition of competence. At Tecserv UK we firmly believe that the fire risk assessment should be conducted by experienced professionals such as a qualified fire risk assessor from reputable fire risk assessment companies. Preferably those who hold third-party accreditations, such as the qualifications issued by BAFE, or the Fire service training college.
The order also states that in order to maintain fire safety standards, a company must appoint a Responsible Individual(RI).  In circumstances whereby the company has multiple locations or departments there may be a requirement for several RI's but there will always be one person with overall responsibility for maintaining fire safety procedures.
The RI, or responsible person(s) acting on their behalf, are required to carry out certain fire safety duties which include ensuring the general fire precautions are satisfactory and conducting a fire risk assessment.  If more than five persons are employed it has to be a written assessment.
During fire investigations by fire engineers, despite there being an appointed RI, responsibility will very often relate back directly to the owners / directors of the business. It is therefore essential for Directors to ensure fire safety policies and procedures are being followed and that fire risk assessment is a regular process.
Failure to comply with these laws could result in the prosecution of whoever is appointed to handle fire safety in your business. It can also result in a downgrading of emergency response from fire and rescue services.
What does a Fire Risk Assessment involve?
A fire risk assessment is a vital aspect of a proactive approach to risk management. It involves carrying out a full review of the building and its uses in order to conduct a fire safety risk assessment: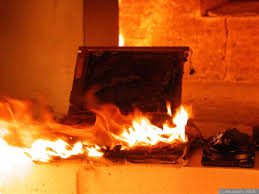 Identify any potential fire hazards including combustible materials, sources of heat, unsafe practices and potentially dangerous conditions
Identify any particular locations or individuals at risk
Reduce risk. This can be achieved by removal or separation; and by putting measures in place to encourage a culture of risk prevention
Evaluate the level of risk (either low, medium or high)
Decide if the current systems are adequate. This includes fire detection, fire alarms, escape routes, signage and fire fighting equipment e.g. fire extinguishers
How can Tecserv UK help?
Whether you are a new business looking to establish its first fire safety policies and systems, or an established business seeking a new provider, Tecserv can help with all aspects of fire prevention and risk assessment. We can help you:
Ensure you comply with the reform fire safety order
Develop and further improve your fire risk assessment procedures,
Appoint and train responsible individuals
Provide ongoing fire safety training to ensure you satisfy the RRO reform and all current legislation
Working with Tecserv UK will help to ensure that your business is legally compliant at all times and has access to the support of highly trained experts who are all dedicated to delivering quality fire risk assessment services.
Our experienced team can be called out 24/7, 365 days a year to provide help and support with fire prevention, and to ensure a prompt response, our service network spans across the UK.
We have helped all kinds of companies stay safe and reduce the risk – from commercial, food manufacturing and industrial companies, facilities managers to public sector organisations such as schools, universities, heritage sites and hospitals.
Tecserv has the knowledge and latest resources to provide a bespoke solution.
To get a head start with improving fire safety in your building, you can download our FREE Fire Safety Checklist.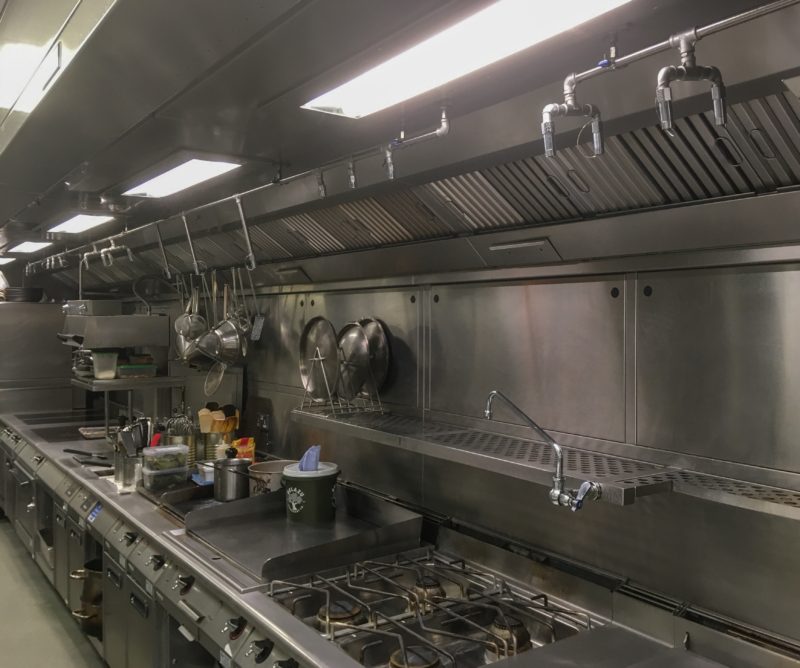 Harvey Nichols, Knightsbridge
Harvey Nichols embark on a carefully phased project to install a brand new radio fire alarm systems over the next three to five years.
Read Case Study
Need help or advice conducting Fire Risk Assessments?