A deal agreed with Erewash Valley Golf Club is helping to raise the profile of Tecserv UK to local businesses.
Located in Stanton by Dale, Ilkeston, and very close to the M1 Junction 25, the location also means that Tecserv UK will be able to invite customers and suppliers to enjoy the facilities, play golf, and learn more about the Tecserv UK proposition.
The opportunity to sponsor the tee signage on holes 1 and 4 enables us to convey how we can help protect people, processes and property with fire alarm, access control, intruder and CCTV surveillance systems from leading manufacturers and suppliers.
The deal was negotiated by Tecserv Sales & Marketing Director, Colin Milligan. Commenting he said, "We are always keen to work with local businesses. The tee sponsorship helps Erewash Golf Club generated valuable additional revenue and helps us to promote our brand at a golf club which has a growing membership of business owners."
Erewash Valley Golf Club is a superbly manicured championship golf course with wonderful tree lined fairways, enchanting views, numerous water hazards and represents a formidable challenge, whatever your level of expertise.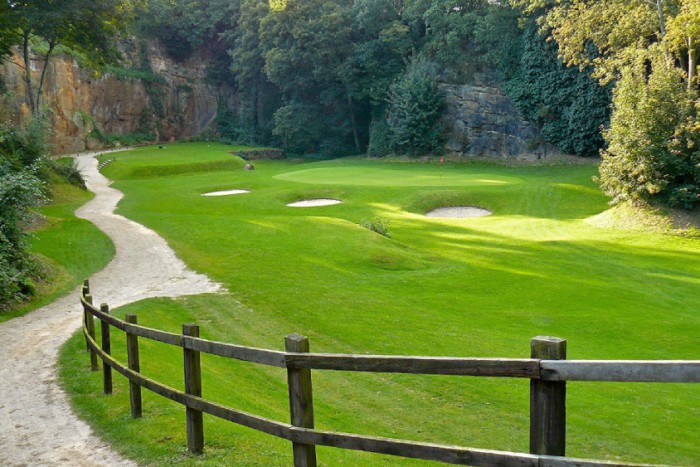 Set in 165 acres of prime parkland, Erewash Valley Golf Club was founded in 1905 and is a charming and delightful course endowed with character.   The legendary 4th and 5th holes are played into and along and old quarry.  Known as the "Quarry Holes" they have become world renown, and a golfing experience that is looked forward to by all that play the course.
The clubhouse has recently been refurbished and holds a number of business networking events and social functions.